Order a pouch of KARU Cacao Cashews and try them for yourself! We pay for shipping.
What to Love
See what other customers are saying:
Want more than one bag or some swag?
KARU Cacao Cashew
(3x pack of 150g each)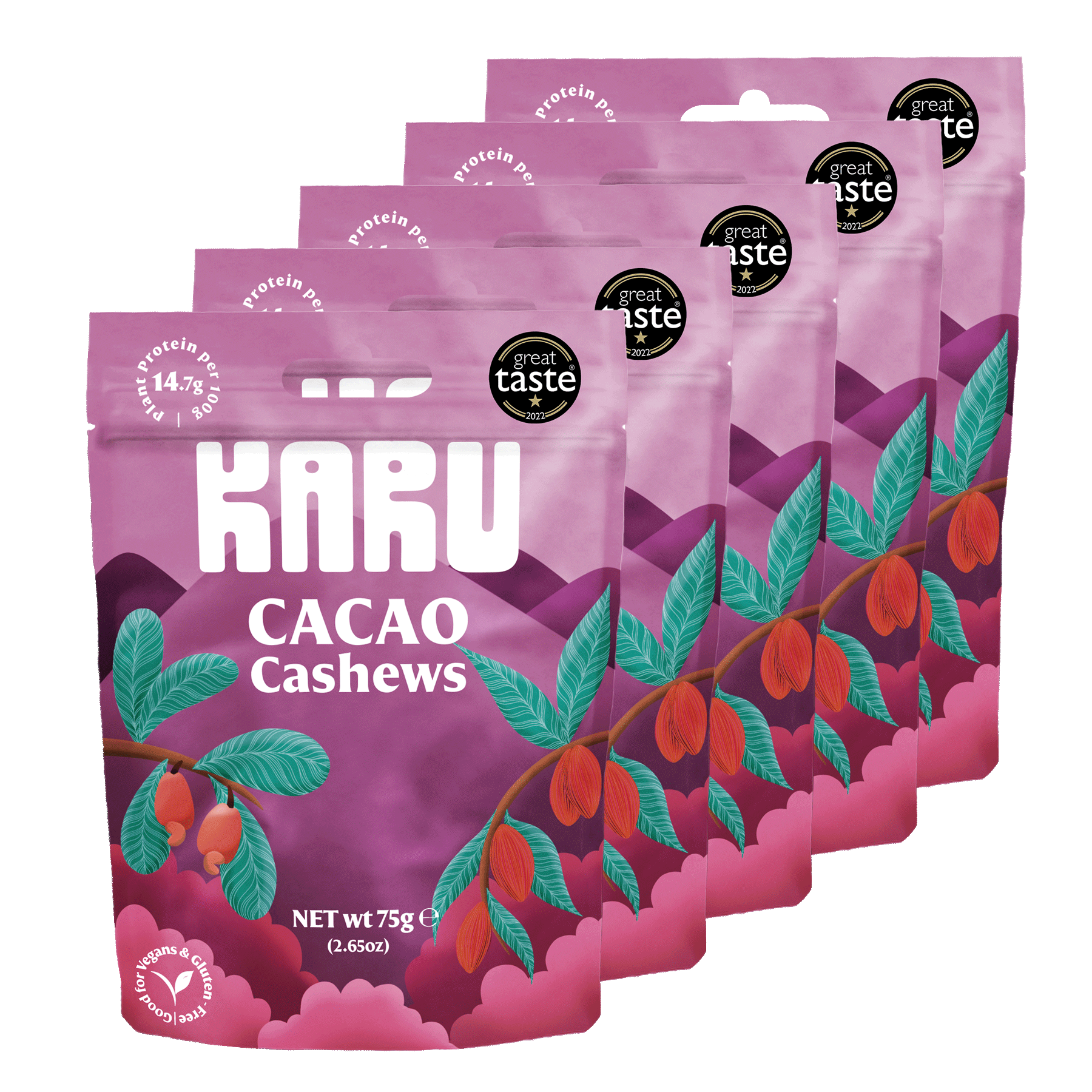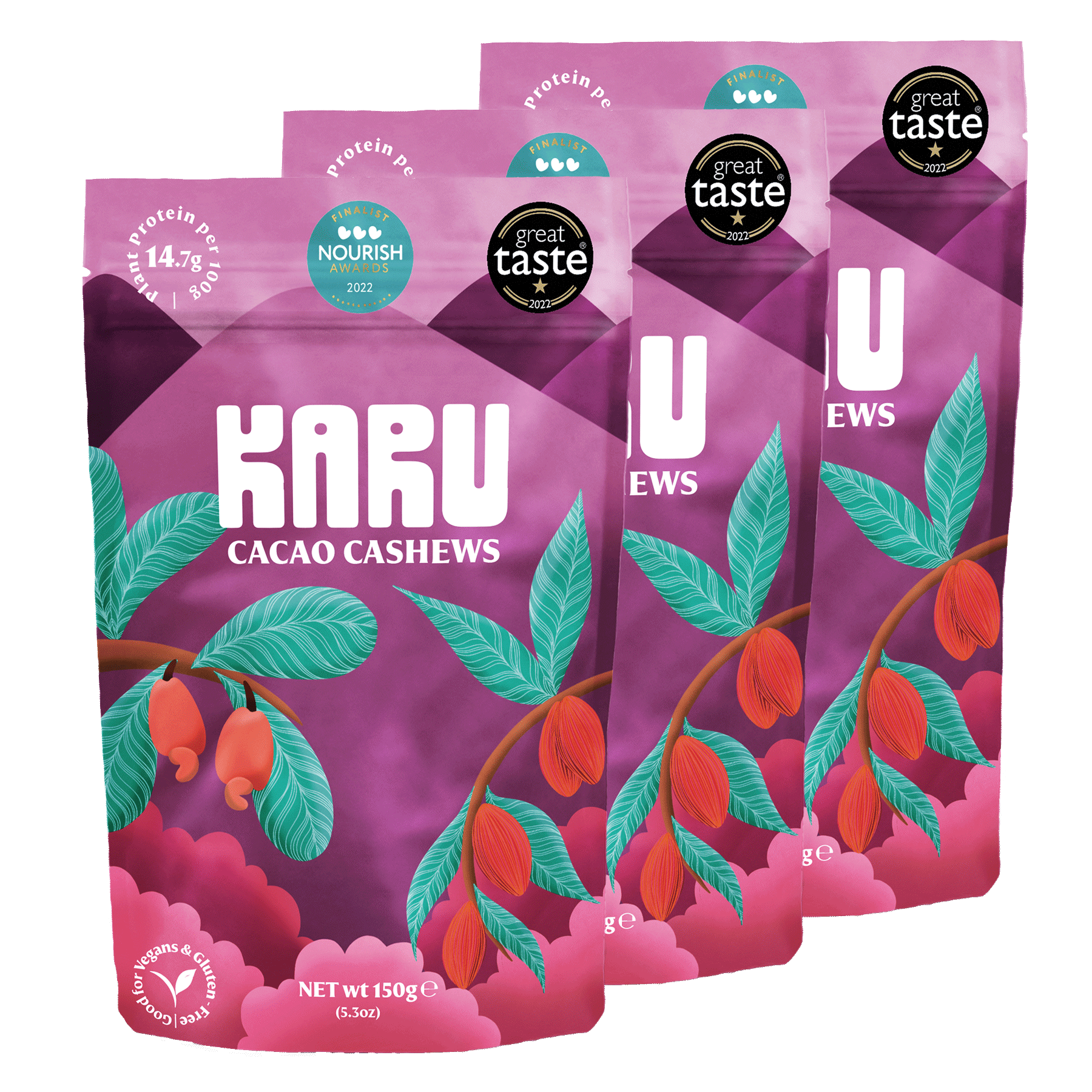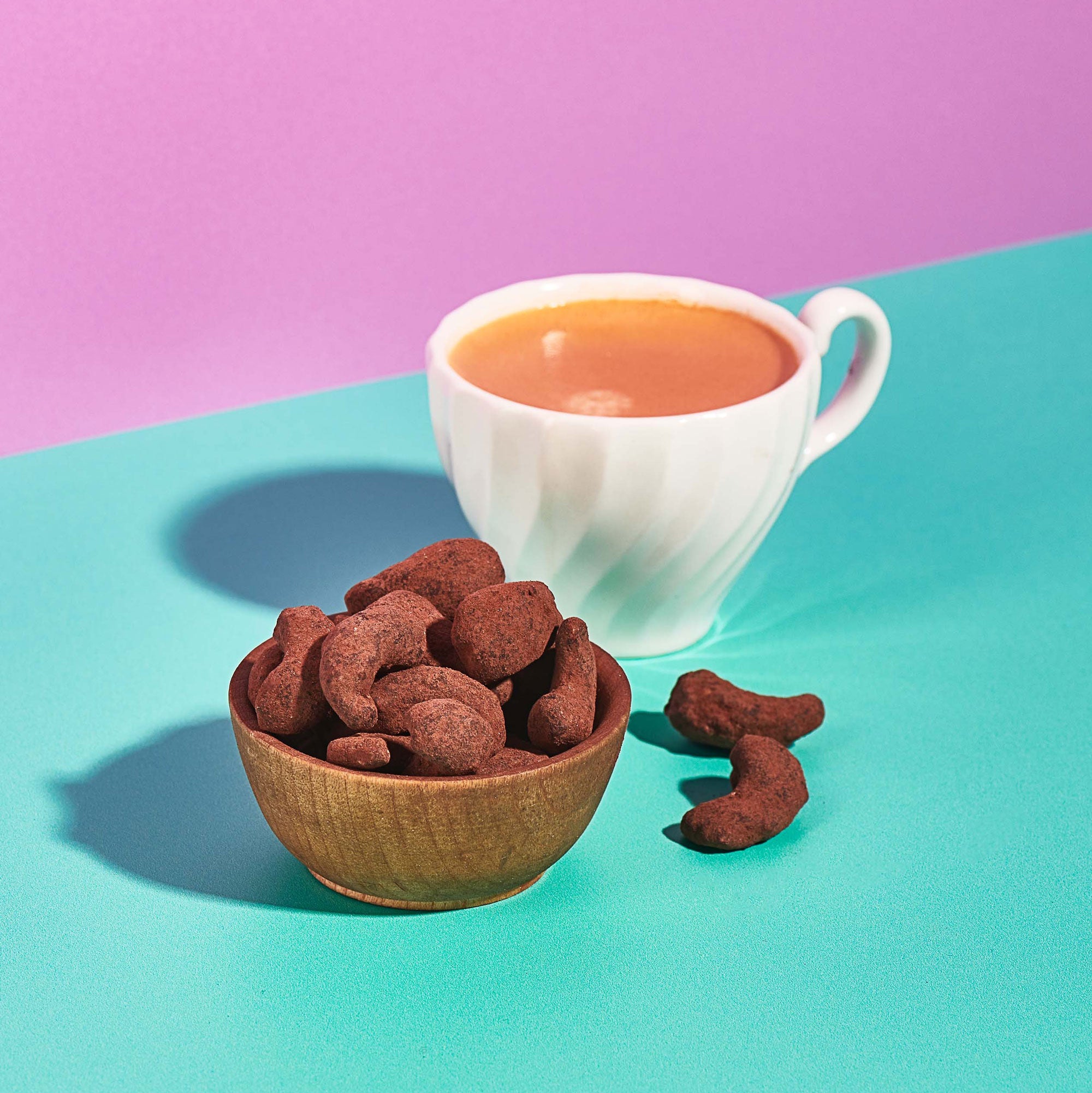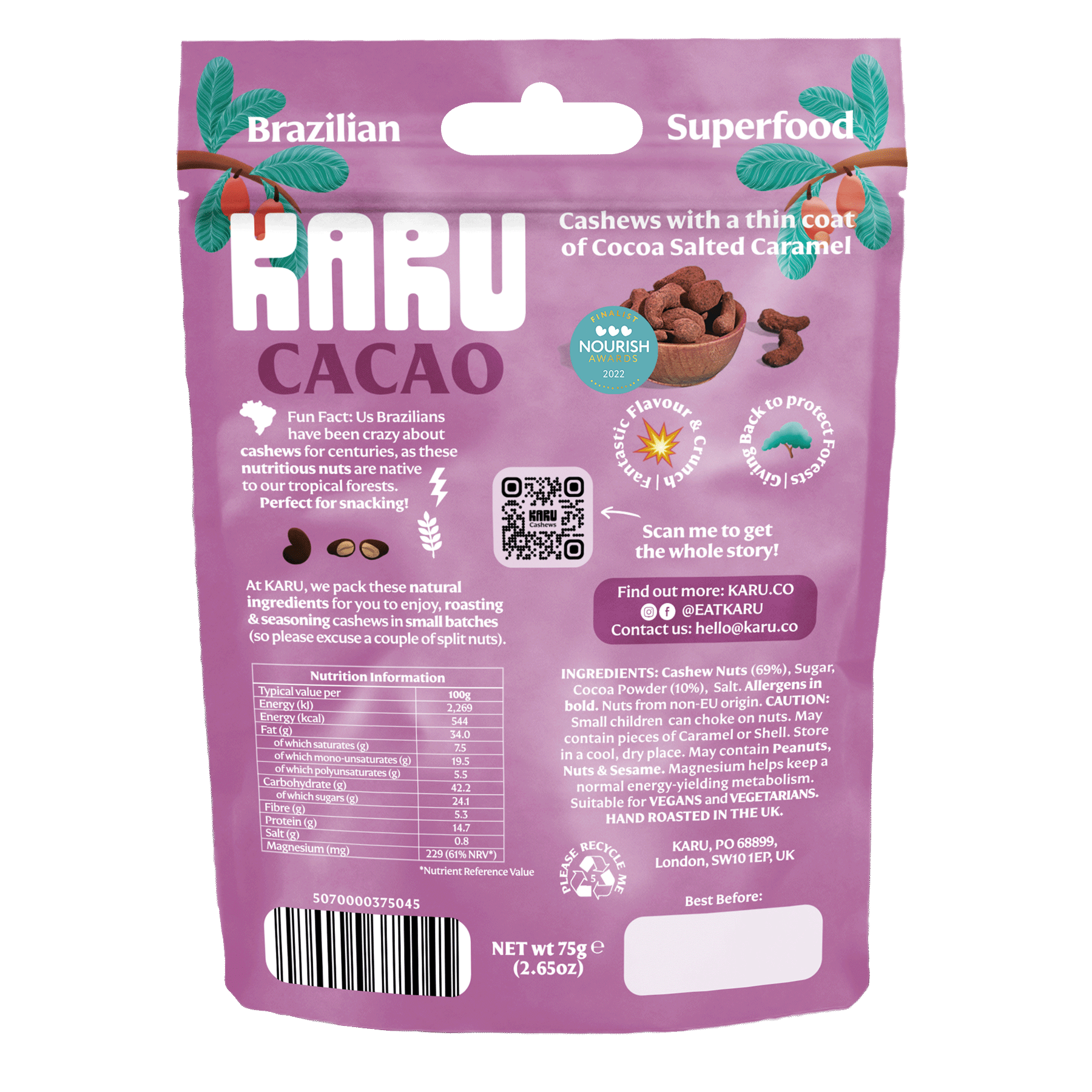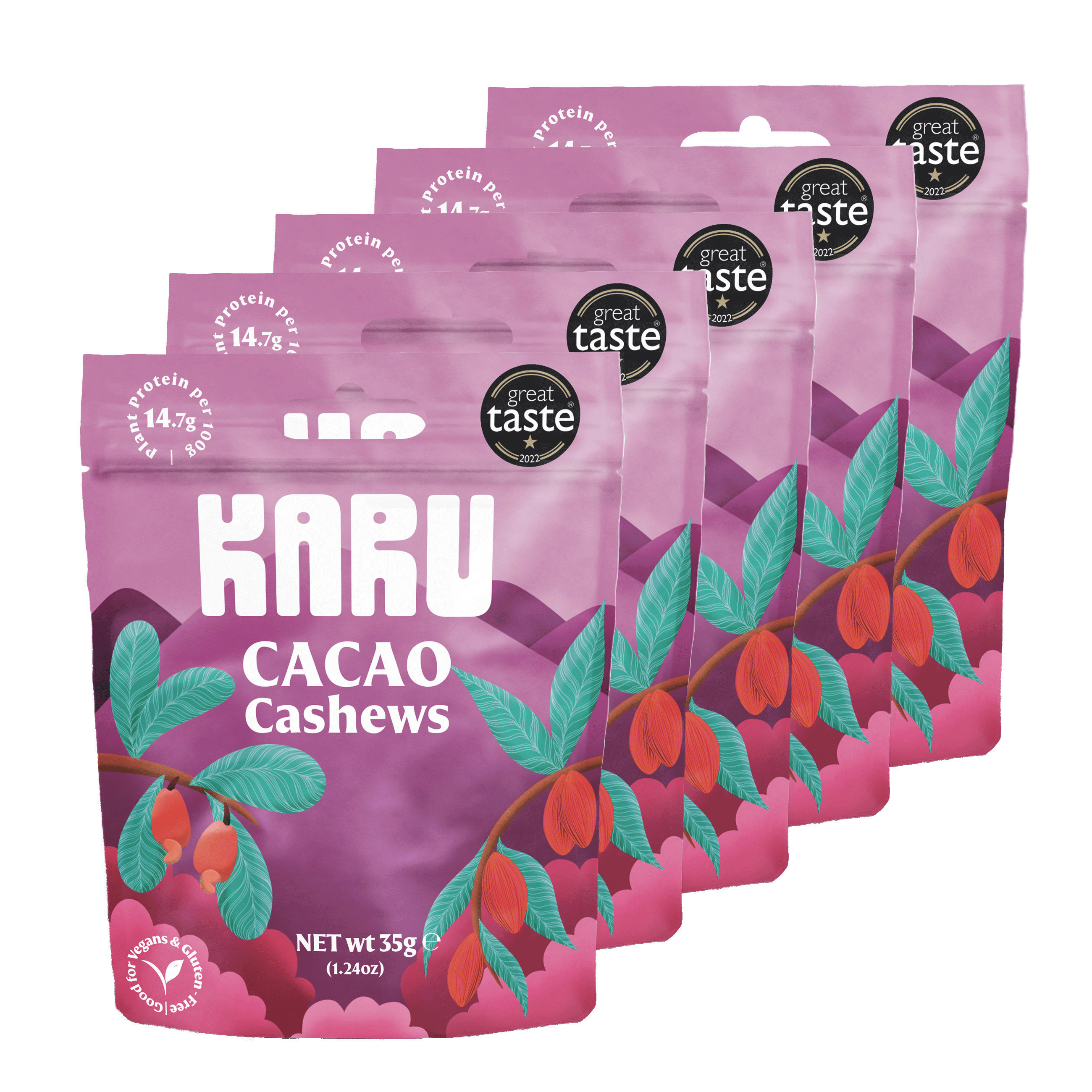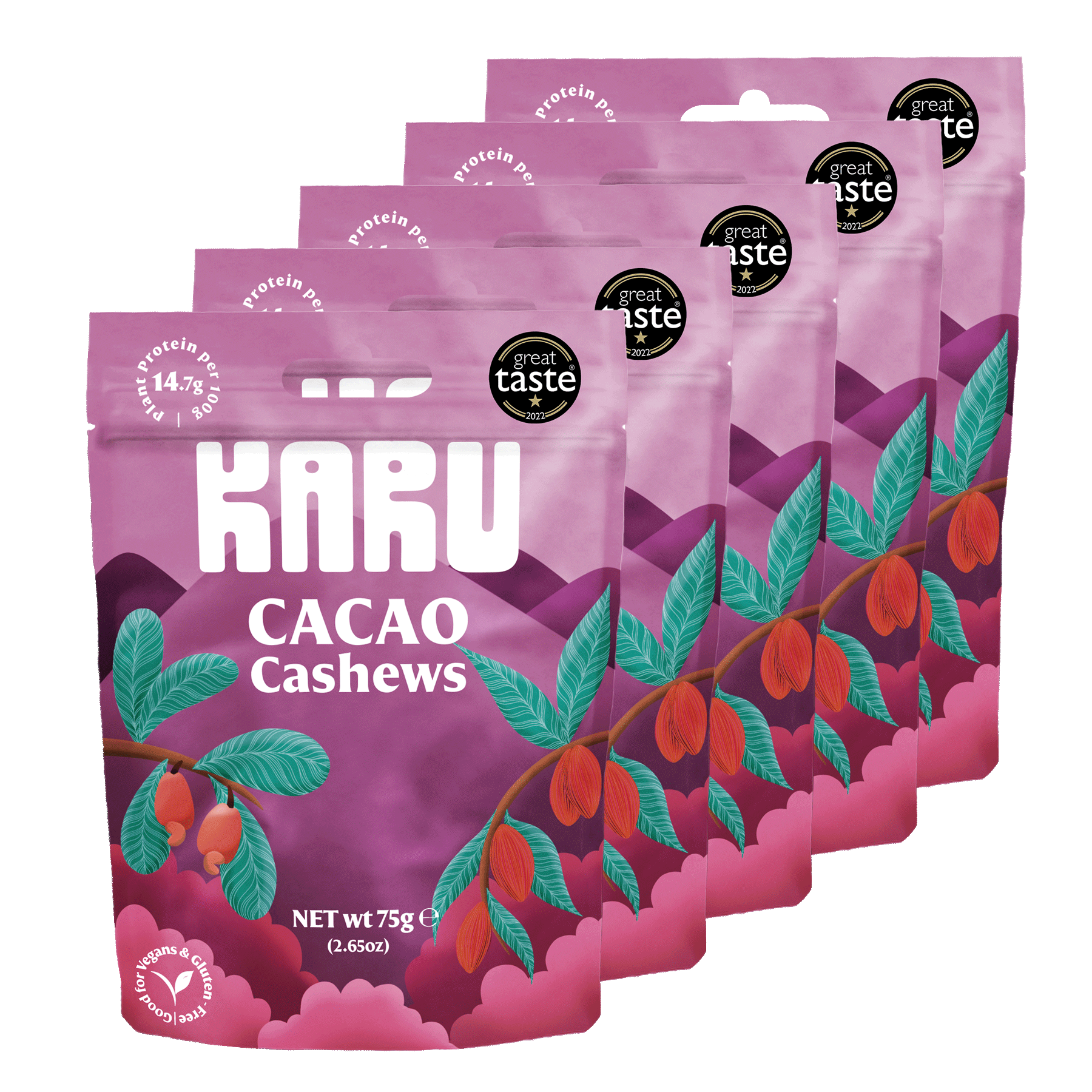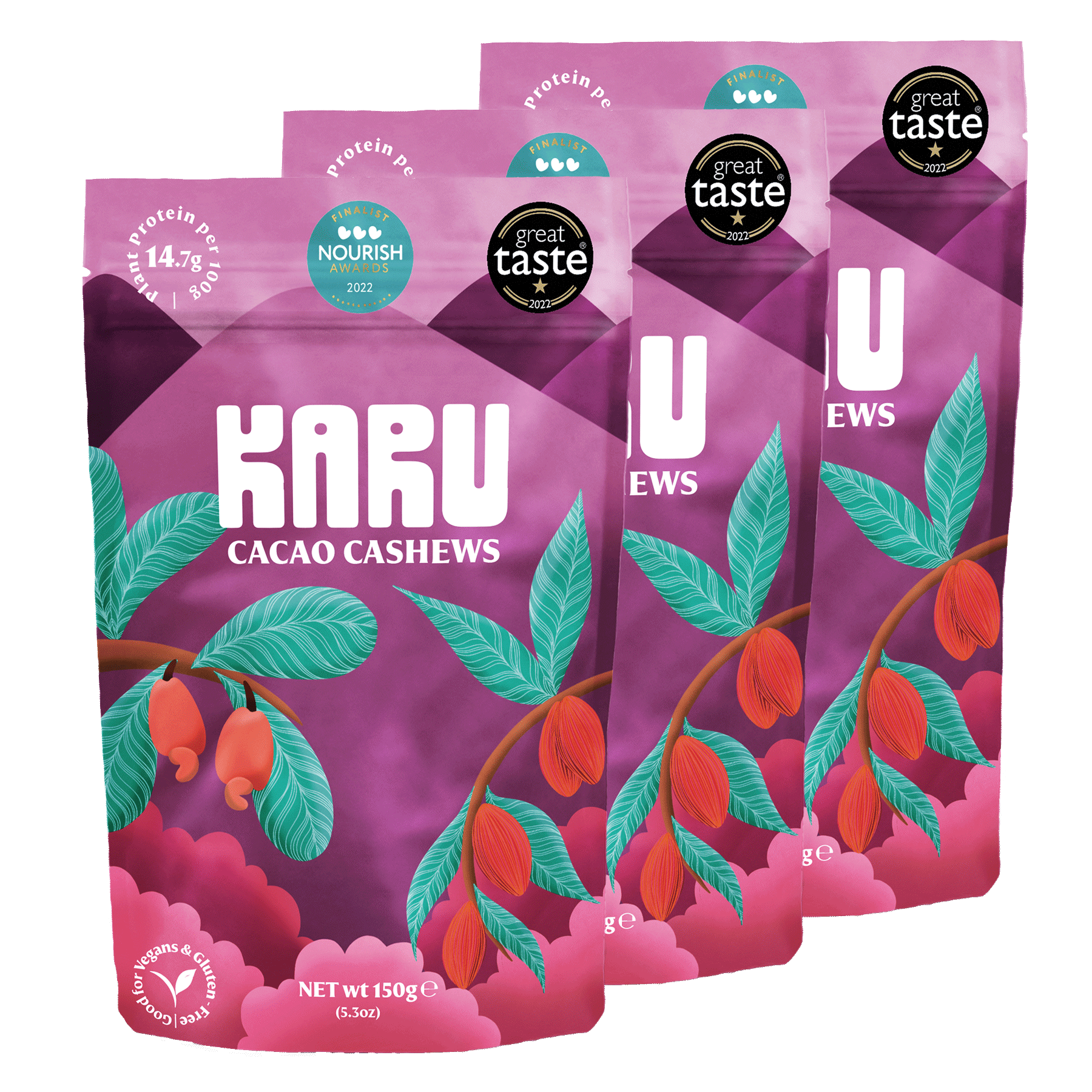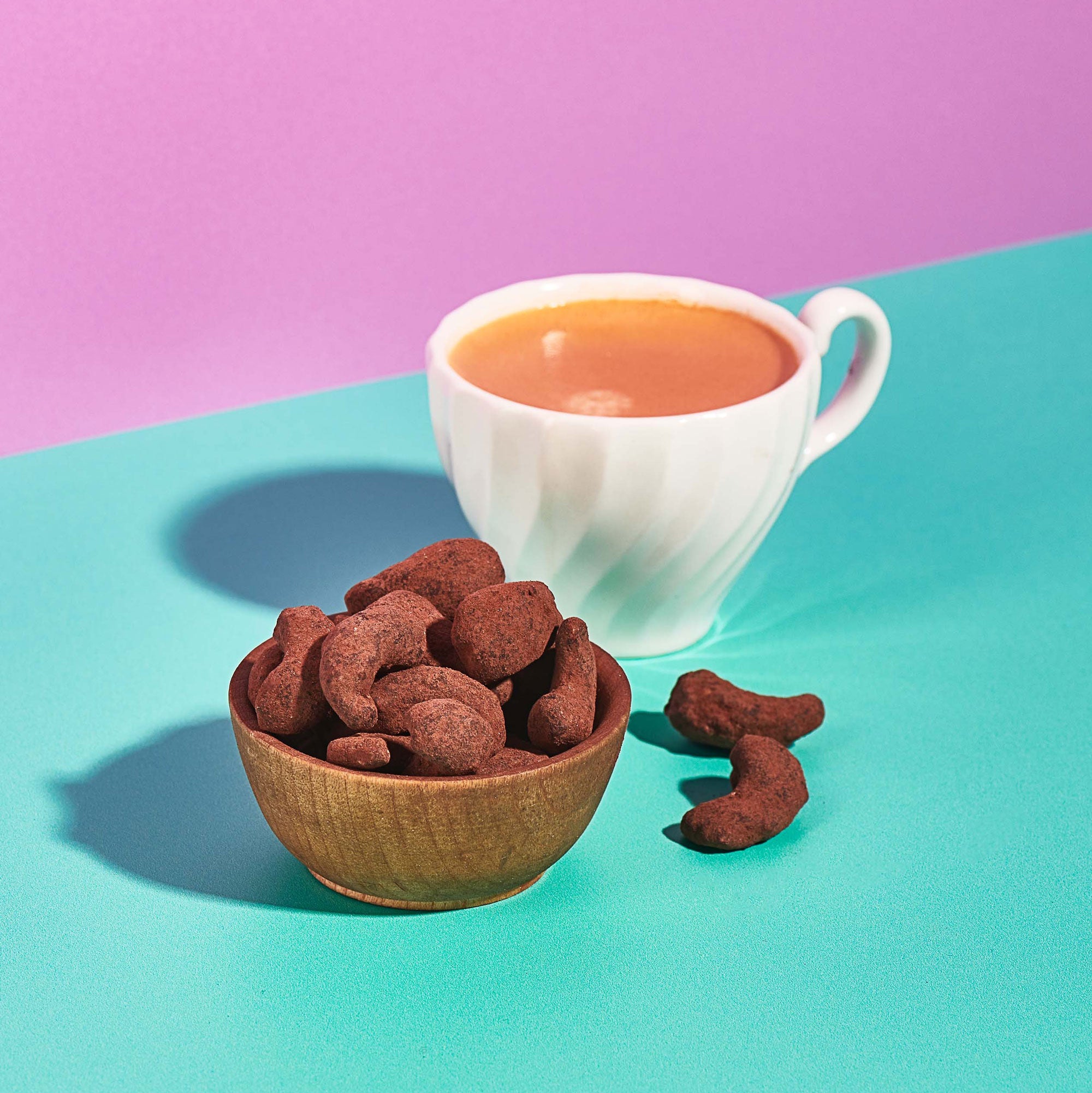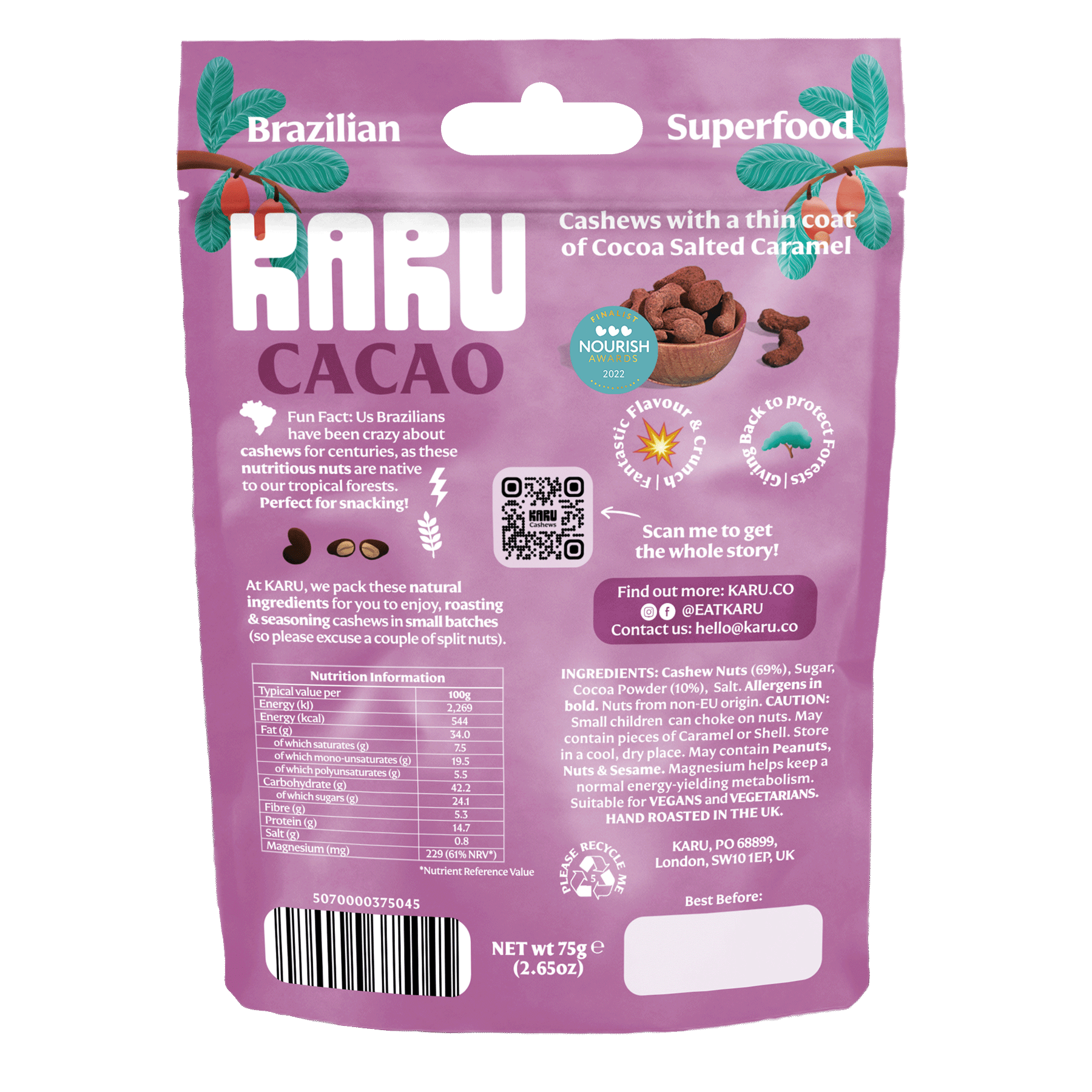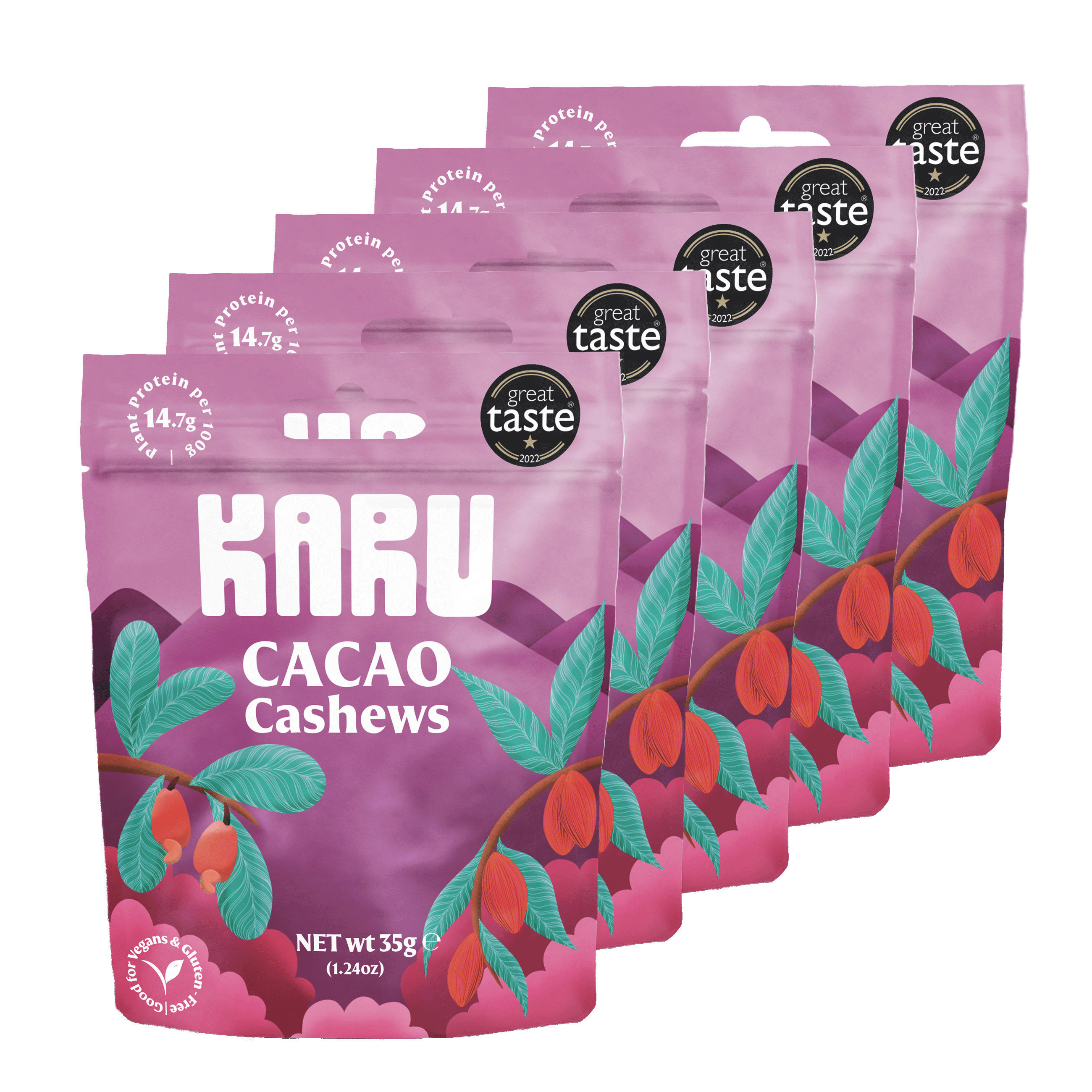 See Full Listing
KARU Logo Shirt
(White - Purple or Pink Logo)
See Full Listing
Terms & Conditions: Offer limited to one pack per person in the UK, whilst stocks last. We will pay your £4.00 postage for free shipping. Each letterbox pack will contain 1 full sized 150g pouch of KARU Cacao Cashews. Promo end date: 9th of March at noon or until stocks run out. This offer cannot be historically claimed. Offer cannot be claimed in conjunction with any other offer. KARU reserves the right to finish the offer early with no prior warning if necessary.
Join the fun on Instagram:
@eatkaru
KARU Homepage
Brazilian Superfood Snacks
Hand roasted Cashew Nuts with crunch and a bunch of protein, the perfect vegan sweets and snacks!
We're KARU, and we're on a mission to turn snacking upside-down. Our range of nutritious and oh-so delicious roasted cashews brings flavour and goodness in equal measure. Just like chocolate covered cashews! Who said the perfect snack doesn't exist?
Get 20% off your next order, if you sign up to our Newsletter!
Please reach out to us if you have any questions on hello@karu.co and sign up for our Newsletter to hear more about everything KARU.